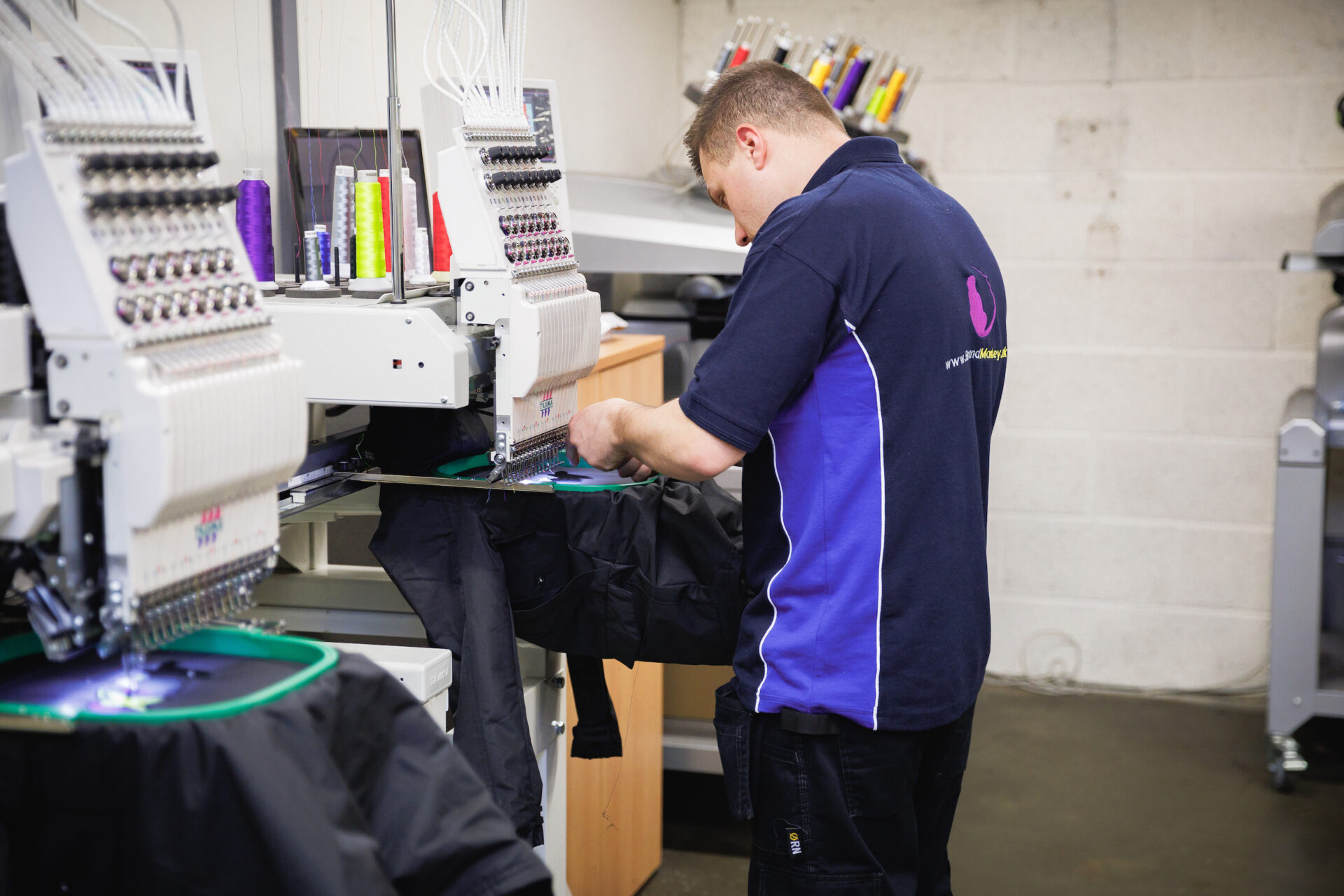 Embroidery vs. White Toner Printing: Which is Right for Your Workwear?
Embroidery vs. White Toner Printing: Which is Right for Your Workwear?
When it comes to customising workwear, there are a variety of options to choose from. Two popular methods are embroidery and white toner printing. But how do you decide which one is right for your business? In this blog post, we'll explore the differences between embroidery and white toner printing and help you choose the best option for your workwear needs.
Embroidery: A Timeless Classic
Embroidery has been used for centuries to add custom designs to fabrics. It involves stitching thread onto a garment to create a textured design and it continues to hold its place as a classic choice. Here's why:
Professional Appeal: Embroidery adds a touch of elegance and sophistication to your workwear. The raised and textured designs created with thread give your uniforms a premium look that exudes professionalism and attention to detail.

Durability: Embroidered designs are built to last. The stitching is resilient and can withstand repeated washing and heavy-duty use, making it an ideal choice for work environments where durability is essential.

Versatility: Embroidery allows you to add depth to your logos or text. It works well on various fabrics, including polos, jackets, and caps, allowing you to maintain consistency across different workwear items. Have a look at some of the items in our

collection

that would be perfect for embroidery.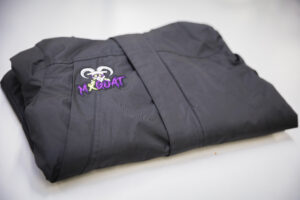 White Toner Printing: A Modern Twist
White toner printing uses a laser printer to apply a custom design onto a garment. It's a great option for those looking for a high-quality, full-colour design without the added texture of embroidery. White toner printing is perfect for designs with intricate details or multiple colours, and it can be used on a wide range of fabrics, including polyester, cotton, and blends.
Here are some of the reasons that you might choose white toner printing for your workwear:
Colour vibrancy: With white toner printing, your designs can feature vibrant, eye-catching colours. It enables you to reproduce intricate details and gradients, making it ideal for logos with complex or colourful designs.

Versatility on dark fabrics: Unlike traditional printing methods, white-toner printing works exceptionally well on dark-coloured fabrics. It allows you to apply bright and vivid designs on black or navy uniforms without compromising visibility or colour accuracy.

Cost-effective for small orders: If you require customisation for a smaller number of garments, white toner printing can be a cost-effective option. It eliminates the need for setup fees or minimum order quantities associated with some embroidery services.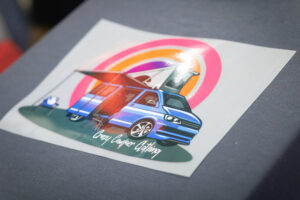 Choosing the Right Technique:
Selecting between embroidery and white toner printing ultimately depends on your preferences, budget, and the specific requirements of your workwear. Consider the following factors when making your decision:
Design complexity: Embroidery is great for classic, textured designs, while white toner printing excels in reproducing intricate details and vibrant colours.

Fabric and durability: If your workwear undergoes frequent washing or exposure to rough conditions, embroidery is a durable choice. White toner printing may be more suitable for less demanding environments.

Quantity and budget: If you need customisation for a large number of garments, embroidery may be cost-effective in the long run. For smaller quantities or intricate designs, white toner printing might be the more affordable option.
At Brand Monkey, we offer both embroidery and white toner printing services, allowing you to select the technique that best aligns with your vision. Our experienced team is here to help you make an informed decision and create custom workwear that perfectly represents your brand identity.
If you're still not sure which one is right for your business, reach out to our team for advice and guidance. We're always here to help you make the best choice for your needs and budget. You can contact us here. 
Previous post
10 Reasons Your Team Should Be Wearing Custom Workwear