Customisation Types
We offer embroidery and print customisations. We recommend embroidery for garments that are going to be washed, worn and loved a lot as embroidery is far more durable for busy monkeys. Garments under 180gsm should be printed. 
How to Customise
1. On the product page tick the box to indicate that you want to personalise your garments.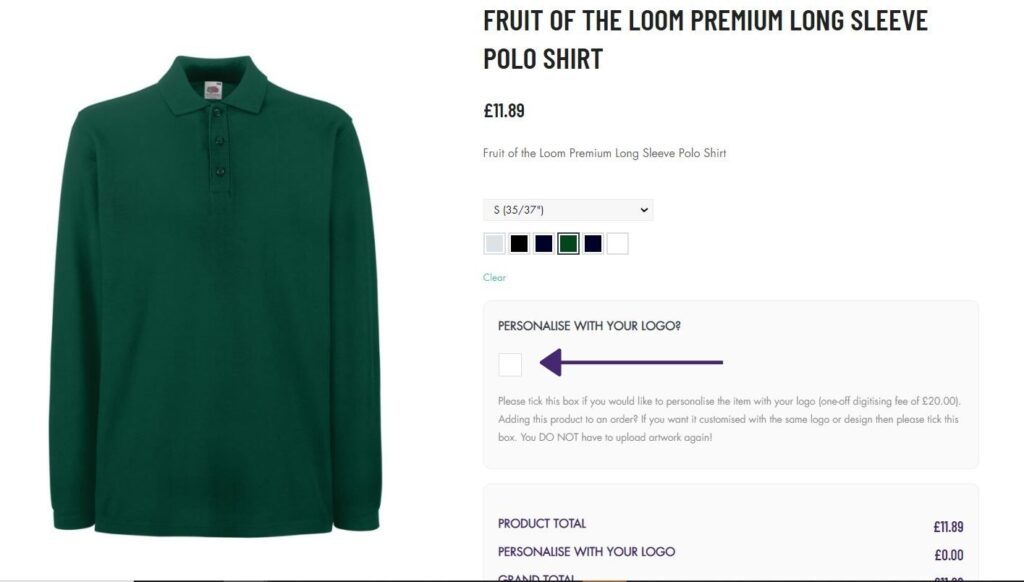 2. Select your desired position.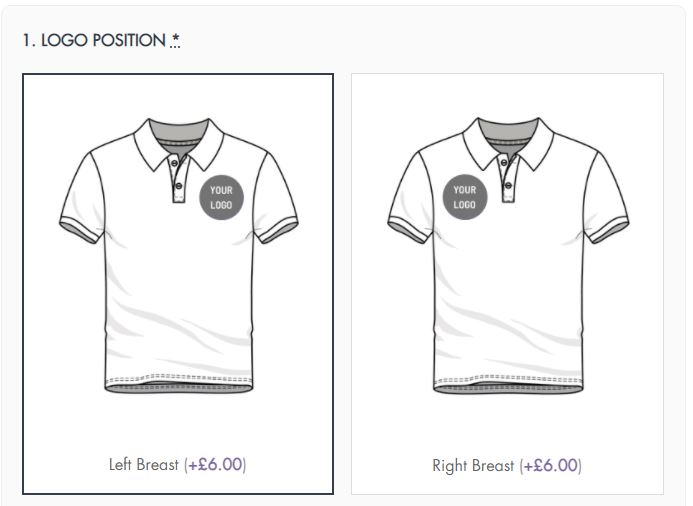 3. Choose your application method: Embroidery or Print. For garments under 180gsm in weight you will only see the option to print.
Artwork
For embroidery this needs to be a high quality image in either JPEG, PDF, PNG, BMP, EPS or AI format. 
We charge a one-off fee of £16 to digitise artwork. 
For printed logos a PDF or TIF file is preferred. We charge a one-off fee of £4.95 to set up the artwork ready for printing. If a low quality logo is provided and we have to recreate the logo then a digitising fee of £16 will be applied to your order. 
You can add additional products to your order by adding more to your basket. If you would like to use artwork you have already uploaded simply tick the 'Personalise with your Logo' box. You do not have to upload your artwork again. 
Charges
Once we've received your order our clever Brand Monkeys will get to work. We'll first check whether we have your digitised artwork on file. If we do have it you will not be charged the £20 digitisation fee. Before any customisations take place we will be in touch to confirm your order and ask you to approve all artwork.

In some instances logos can require more stitches than other designs. If this is the case we will check with you first before proceeding as logo with over 10,000 stitches may cost more to produce.