Hey, Hey We're the Monkeys
Embroidered Workwear Specialists
Our History
A New Outfit, With Bags of Experience
Brand Monkey is the brainchild of our Chief Monkeys, Mike and Gill Pollard. Established in early 2020, we're a relatively new company but we have bags of manufacturing and apparel experience. For more than 30 years, Brand Monkey's sister company – Leicester Strappings, has been designing and manufacturing leather components for footwear and clothing. Some of our components have even been used on the shoes worn on Strictly Come Dancing! Oh, la la!
With a specialist manufacturing unit based in Wigston, it was our chief monkeys' vision to supply businesses in Leicester and across the UK with quality custom embroidered workwear and branded promotional clothing. We're now supplying embroidered workwear to schools, golf clubs, teams and offices across the UK.  
What we offer
Printed and Embroidered Workwear 
After constant requests for custom embroidered workwear we decided to get busy! We had a number of surplus machines and an in-house team of Monkeys with clever skills like digitising and embroidery so we were ready for business.  
We source premium, high quality clothing from leading workwear brands like, Fruit of the Loom, Giland, Uneek Clothing, Pro RTX, Result and Russell, and clothing for all industries and budgets. We offer a fantastic customisation service too! Our nifty website allows user to create their own printed clothing, and embroidered workwear.  
On top of that we offer a great turn-around time and free delivery on orders of £100! Joining our Troop will get you 5% off your first order too!  
The Troop
Brand Monkey Members
Our busy little monkey's are a hardworking troop. Everyone adds their own personal magic to the custom workwear service.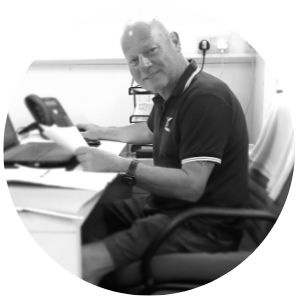 Mike Pollard
- Tarzan -
Mike is in charge of all operations and is the founder of Brand Monkey. That's right! He is the king of our jungle.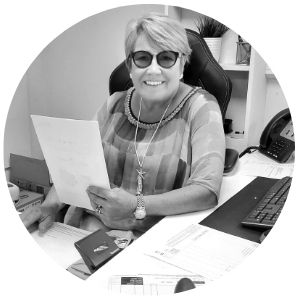 Gill Pollard
- Chief Monkey -
Gill is our business development manager and looks after all our customers. She personally oversees all orders from start to finish.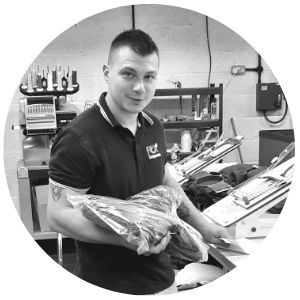 Spencer Higgins
- Cheeky Monkey -
Spencer is our most versatile monkey. He's in charge of digitising the artwork and overseeing production.
Just received my order for personalised work wear and really impressed with the finished article. So much so, I have ordered more stuff. Thank you guys for all your help and suggestions along the way.